Creative Circle Of ALgarve Musicians
The Algarve has a lot of great musicians! But they are all scattered in small groups, and there is no real network to connect them all. This is why we founded the Creative Circle Of Algarve Musicians (CCAM) and started to meet in Odiaxere, close to Lagos on a monthly basis. For the foreseeable future it's always the first Sunday of a month at 11am to 3pm.
The meetings are organized with a Telegram group you can join with the following link: CCAM Telegram Group
The aim of the meetings is to have a good time together, to inspire and be inspired, to make new contacts and converse together. The event is not open to a regular audience as it is meant to be a private place to discuss new concepts and unfinished work.
We meet to share our works, ideas and progress related to music and creativity.
As a participant, you are invited to give an approx. 10 minutes insight into your current work. It can be in the form of a song you are currently working on, a scale you have discovered for yourself or a new technique you are practising. Please let us know in advance in the Telegram group if you want to present something.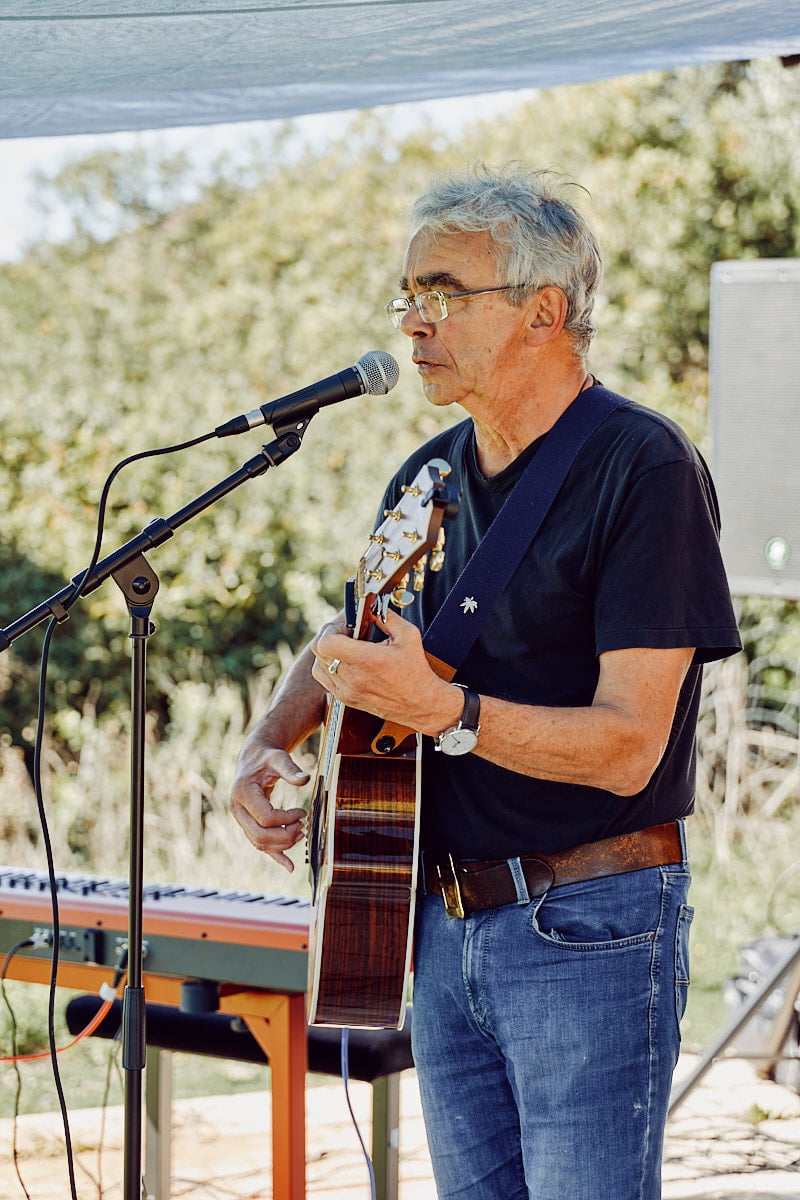 CCAM Event Rules
Currently the event is limited to 40 participants, so please reserve your place as son as possible A small PA and some instruments will be available to use. If you need anything special, let us know in advance or bring your own stuff. 
Admission is free! Please bring your good spirit and your own water/drink.
No drugs and no big amounts of alcohol are allowed in the plot. We want to enjoy the moment, not the drug.
Kids are welcome to this event, but please make sure, that you always know where they are, and what they are doing and that you take care of them, as there is no kids' entertainment set up.
We would like to focus the event on the big area around the studio. We added a compost toilet and a place to wash your hands, too. The private house and pool area are not part of the event space. Thanks for respecting this private area.
If you have dogs, please leave them at home. We are cat people and our cats like to live in peace at our place. So sorry, but no dogs.
During the event, we are offering to record your live performance. You will get the mixdown of this recording and are free to use it. In return, we would like the right to release selected recordings on a monthly CCAM sampler, which we will distribute on Bandcamp to reach a broader audience for the CCAM events.
Participate CCAM
If you are interested in participating the Creative Circle of Algarve Musicians, please send a Telegram message to @mennigmann or an email to marc@asv.pt with a few lines about who you are, what kind of music you make and if/what you want to present. You can also join the CCAM Telegram group, introduce yourself and post the information there.
So, it's easy to remember: CCAM always on the first Sunday of the month from 11am…

CCAM Manifest
Create, innovate, collaborate, share.
Be yourself and let the music flow. Challenge yourself and create the unknown. Try to avoid musical habits. Improve yourself and play something new. Take risks, be prepared to fail, but always turn the mistake into something beautiful.
Make quick decisions. If something gets boring stop it or change it. Think process, not product. Give something away and tell a good story. Ignore the rules, but never play a note without a purpose. Play what you like to hear.
Be nice. Love. We are one.