Digital Distribution Label / Record Label
Have you finished recording your own music and want to have it distributed in the best possible way?
There are many options, and we can cover them all.
What can the Algarve Sound & Vision Digital Distribution Label do for me?
ASV will handle all aspects of the digital distribution of your music.
ASV will publish your releases on Bandcamp with the option of distributing to all other major streaming and selling platforms (Spotify, Apple Music, Amazon etc.).
We recommend Bandcamp, as an average of 82% of the money spent by fans goes to the artist. Further, you have total control over your files and your earnings.
On Bandcamp, fans have bought 15.0 million digital albums, 7.1 million tracks, 2.0 million vinyl records, 900,000 CDs, and 500,000 cassettes in 2022, which clearly shows a trend. Releasing a physical CD or vinyl can be fun, but most sales are digital. ASV can help release CDs and even vinyl, but based on the numbers above, let's focus on the digital releases first.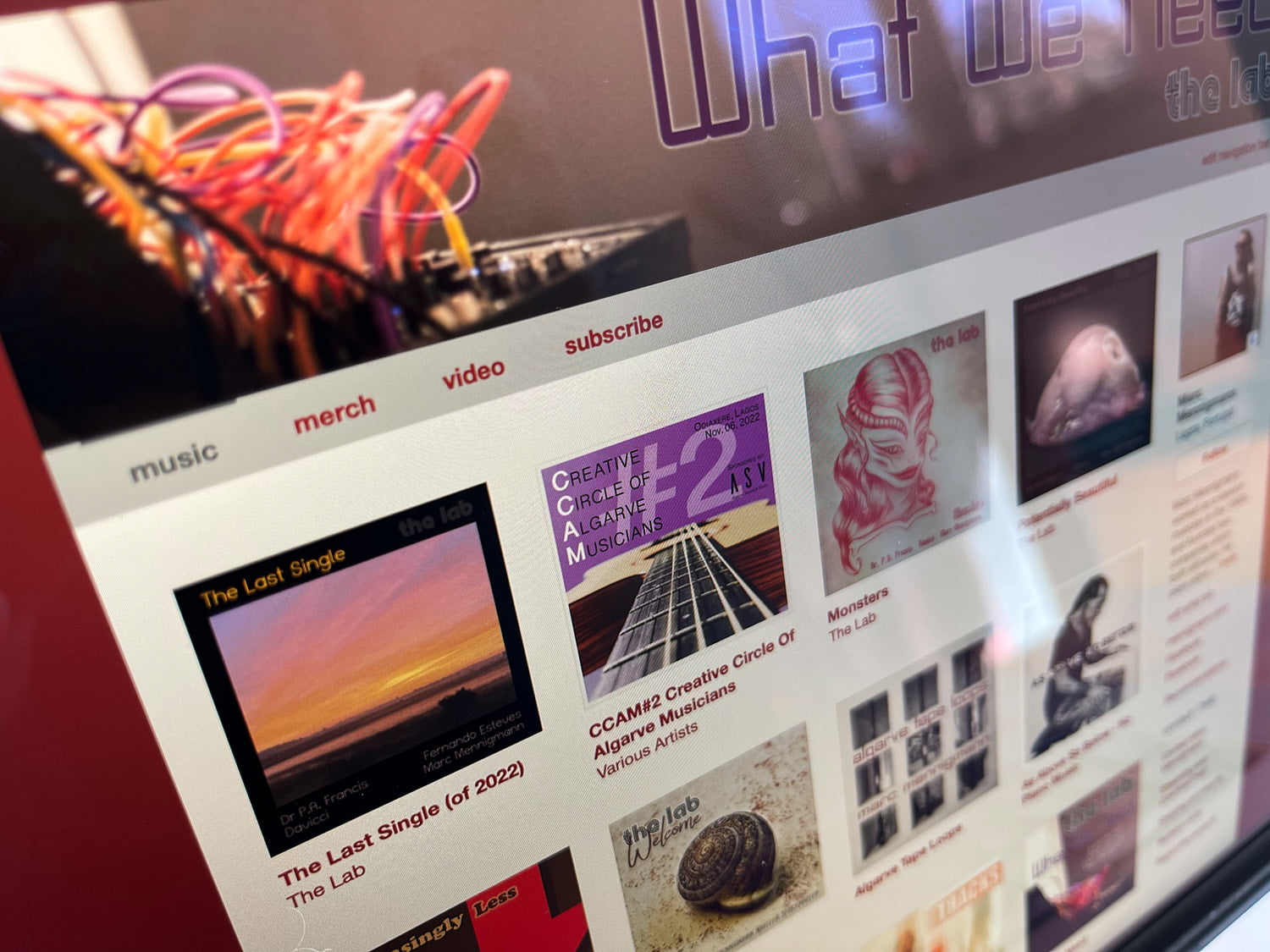 Spotify, iTunes, TikTok, YouTube Music, Instagram, Facebook, Amazon…
Additional Platforms like Spotify, Apple Music, iTunes, TikTok, YouTube Music, Instagram & Facebook, Amazon, Deezer, Tidal, Qobuz, and many more are possible for a digital release. Still, there are two things you need to know in advance:
You require a DistroKid account (as of this writing €19.99/year) to receive your proceeds. If needed, we can help you to set this up.
Sales on other platforms will be pretty low if you do not already have a huge fan base. Plus, it would be best if you had a mechanism to announce new releases to them (like a mailing list).
ASV will ensure that the uploaded audio files are of good quality and add all necessary information like names, credits, bio, album artwork, lyrics, and so forth. Further, we will ensure that your releases are linked to your artist/band name in Apple Music and Spotify.
There are also some additional services possible like Dolby Atmos on iTunes and Tidal, or YouTube Content ID & YouTube Creator Music or Tidal Master/MQA, but these options have an additional price tag so we need to discuss for every release what will make sense.
Distribution Record Label
How does it work?
ASV will do the releases to the stores, setup your artist pages, handle your mailing list on Bandcamp, inform your fans about new releases, print out QR codes for your music to sell or give out during concerts, and make it easy for your fans to purchase your music.
For this Digital Distribution Service, we calculate a revenue share of 20%. For Bandcamp, we will send you a report monthly, for DistroKid the share is automated and 80% of the earnings will automatically flow into your DistroKid account.
Additional services are available for a fair rate, like using our recording studio, mixing and mastering your music, photoshoots for PR or album covers, or complete video production to promote your music. Further, we can arrange streaming concerts with ticket selling in advance or do the boring stuff like administrating your website, updating your one-pager, and all the other things you don't want to be bothered with as a creative musician.
Please remember that these services above are offered optional and billed separately.
What Services can be distributed to?
Spotify, Apple Music, iTunes, Instagram & Facebook, TikTok, Resso & Luna, YouTube Music, Amazon, Soundtrack by Twitch, Pandora, Deezer, Tidal, iHeartRadio, ClaroMúsica, Saavn, Boomplay, Anghami, KKBox, NetEase, Tencent, Qobuz, Joox, Kuack Media, Yandex Music (beta), Adaptr, Flo, MediaNet, Snapchat
Can I sell my music offline?
Sure! As a street musician or touring musician you can still sell your records "offline" although you do not have CDs or Vinyl. Bandcamp allows printing unique download codes, so you can prepare lovely cards with these codes and sell the cards as you would sell CDs.
The buyer can then redeem this code and download your music.
Can you include lyrics?
Yes, we can submit the lyrics to your song along with the audio file. We just need the lyrics in a text file or email from you.
Can additional data be included in the distribution?
We can add any kind of additional data like the name of the songwriter and lyrics, the musicians, the producer, the record studio, the record label and so on.
So please provide us with as much information as possible. We can submit more credits than many streaming services support. For example, Spotify shows Producer credits, but not Assistant producer, Executive producer, etc., anyway we feed the services whatever they need.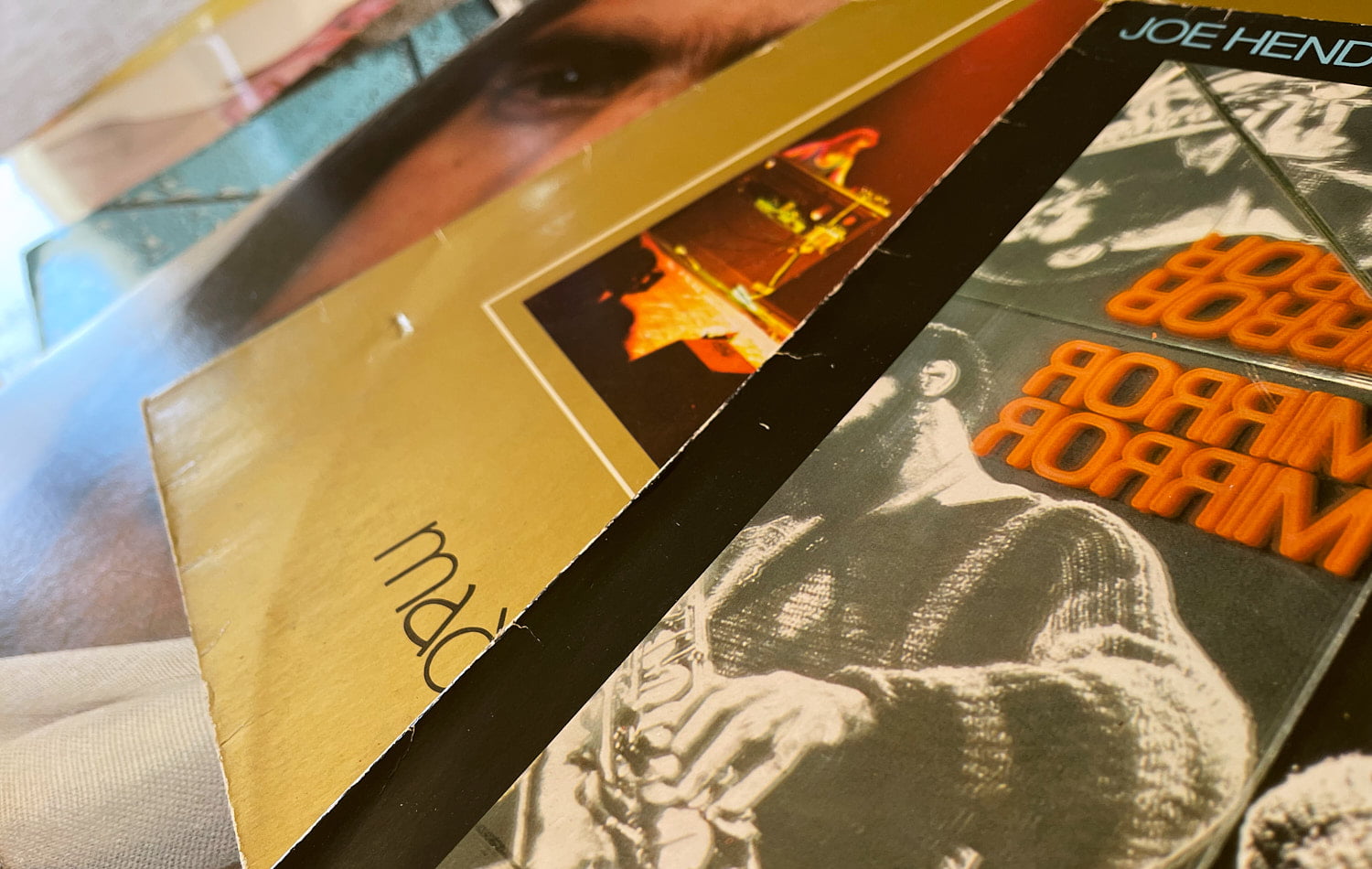 Interested in our record label services?
Send us an email or give us a call, we are happy to answer your questions, find the best solution for you, and to work with you.