I want to show what is happening when a musician performs. I want you to be at the show, when you look at the photo.
The spectrum is huge: There are the big poses of Rock'n'Roll, the crazy shows with props and lights, but there are also the intimate sessions, with just a very small audience and quiet music. I love these extremes, and I love everything in-between. Because every concert is unique. Every concert has a very special vibe, a kind of emotional footprint. I hope you can see this vibe in my photos because this is exactly the magic I want to show.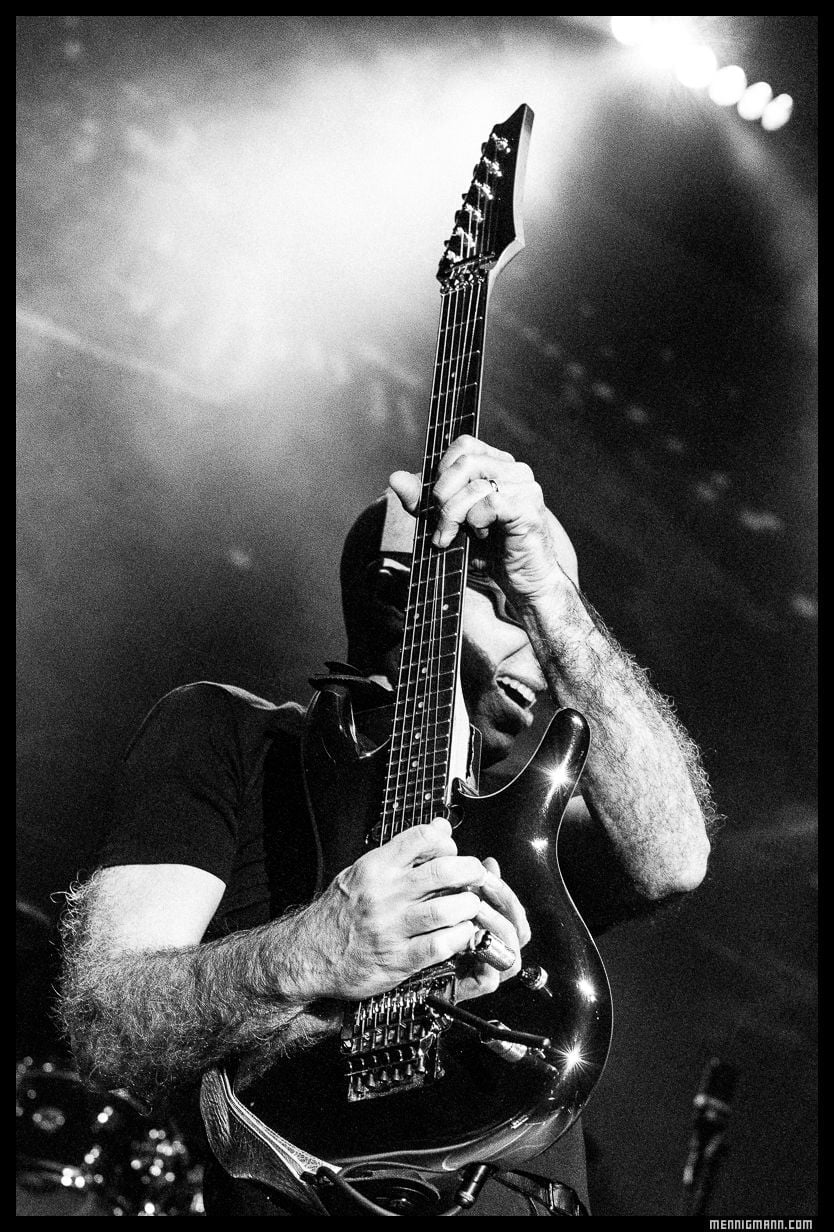 My PORTFOLIO
I was very lucky to be at hundreds of live shows of some of the finest musicians currently on this planet. Joe Satriani, John Petrucci, John Scofield, Mike Stern, Ralph Towner, Al Di Meola, John Abercrombie, Mike Keneally, Richie Kotzen, Pat Martino, Phil X, Tony Levin, Peter Gabriel, Leland Sklar, Steve Swallow, Billy Sheehan, Alphonso Johnson, Nick Beggs, Stu Hamm, Bakithi Kumalo, Chuck Rainey, Felix Pastorius, T.M. Stevens, John B. Williams, Peter Erskine, Steve Gadd, Dennis Chambers, Chester Thompson, Marco Minnemann, Carla Bley, Don Preston, Joachim Kühn, Bob Mintzer, Andy Sheppard, Nils Landgren, Peter Hammill, Steven Wilson, Skunk Anansie and the Yellowjackets, to name just a few of my personal favourites. Concert photography is special when the magic happens on stage.
You get the grit of things—you really capture the character of your subject in a black and white photo.
…said Kaylene Peoples, recording artist and Editor in Chief of Fashion & Lifestyle Magazine "Agenda" about my photos.
Best view from Stage
perspectives that you would otherwise never see.
Some of my favorites
Below is a selection of some of my personal favourite shots. If you look at them very closely, you can almost hear the music, and you can almost smell the stage. You can feel the tension of the strings and the vibration of sound.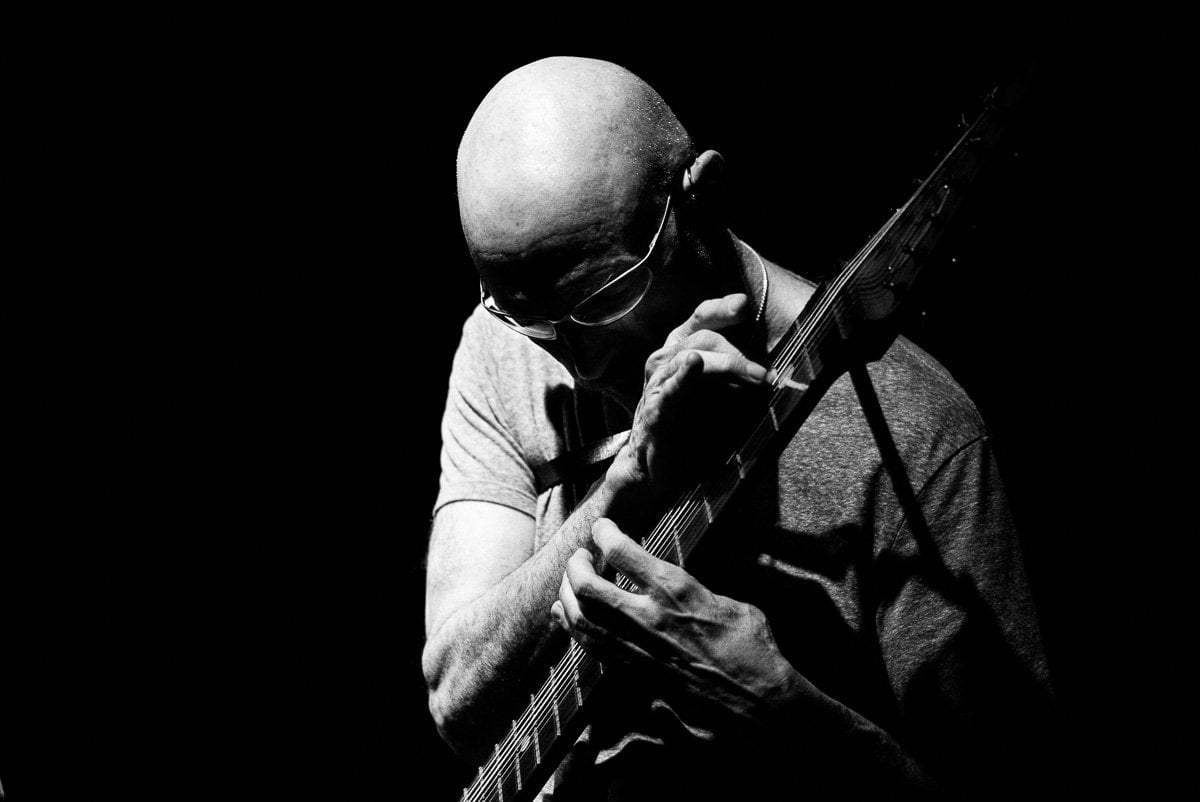 The Artists
My pictures appeared in numerous print releases and advertisements like the Vintage Guitar Mag, a Warwick catalogue and even in the Agenda fashion magazine. But what I like best is when the musicians like the photos so much, that they use them in their publications, like their websites, CDs or T-Shirts. Here is a small collection of these releases, which is by no means complete:
David Rhodes used my portrait of him and his HANDS photo for his website.
Divinity Roxx used a portrait and her HANDS for her "ImPossible" CD release.
Stevie Salas added some of my live pictures and a portrait to his official press pictures.
Mike Keneally added several pictures to his website.
Ramesh Shotham based the full artwork of his new CD release called "Here It Is" on my photos of his performances and the HANDS of all the musicians on this record. I feel deeply honoured by this artwork.
Music & Concert Photography
The Way Music Looks Like