Body Painting Photoshootings at the Algarve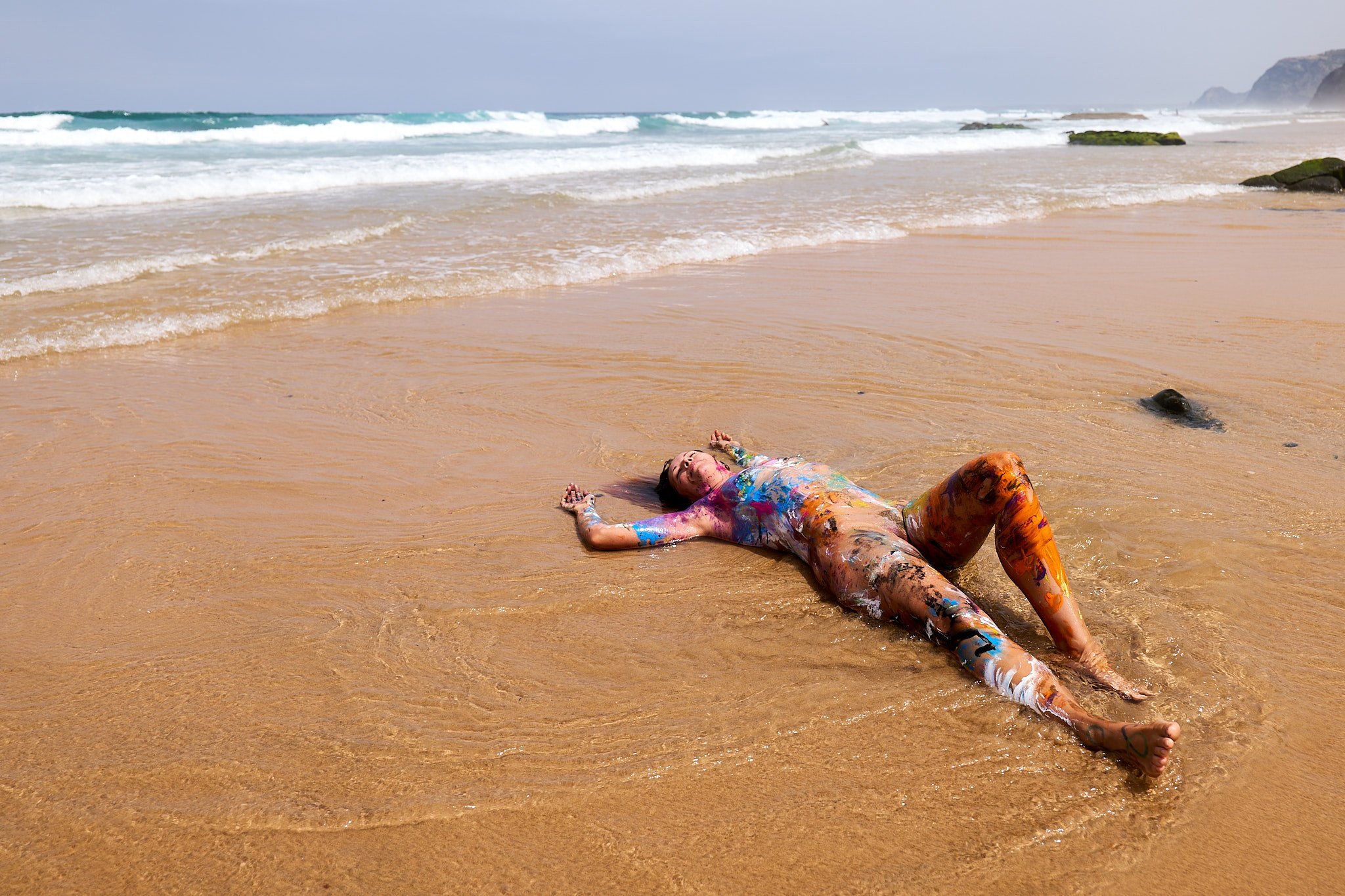 Face and Face and Body painting is an amazing way to express your creativity and have fun! And there's no better place to do it than at Portugals Algarve. Come join us for some body painting sessions!
Looking for a novel way to spend a day in the sun? How about getting your body painted?
Yes, that's right – body painting is now available as a fun activity in the Algarve, Portugal! Sit back and relax as our talented artist transforms your body into a work of art.
Body painting is a form of temporary art
Body painting is a form of temporary art that can be done on any part of the body. It is typically done using non-toxic, water-based paints that can easily be removed. Face and body painting sessions can last anywhere from 30 minutes to several hours, depending on the complexity of the design.
There are many reasons why you might want to consider a full  body painting session while on vacation. For one, it's a great way to create lasting memories with your loved ones. Body painting is also a great way to get in touch with your creative side, and it can be a lot of fun!
Don't forget to enjoy yourself!
If you're interested in experiencing a body painting session while in Portugal's Algarve region, there are a few things you should keep in mind. First, make sure to find a reputable artist who has experience with body painting. Second, be sure to communicate any allergies or sensitivities you may have before the session begins. And finally, don't forget to enjoy yourself!
So, if you fancy something a little bit different for your next holiday, why not book a bodypainting session at the Algarve? Not only will you get to have some amazing artwork done, but you'll also get to relax in one of the most beautiful locations in the world.
Body Painting – Wanna give it a try?
Amazing sessions with body painting artist Dominika Gotart. We offer bodypainting sessions to everyone who is brave enough to be himself in front of a camera. You just have to be YOU.
Only a few last summer sessions left for June and July! Contact Dominika by phone (+31 61 86 10 841 ) or email info@gotart.studio for more information.